Filmbüro Görlitz – Panotour
We have expanded the Panotour! Now in its second year, the online scouting tool is populated with more than fifty 360° locations. This helps the international film management to get first impressions of the shooting locations in Görlitz/Germany without having to travel there. All 360° panoramas are highly detailed and include their original ambient sound to enhance the immersive experience.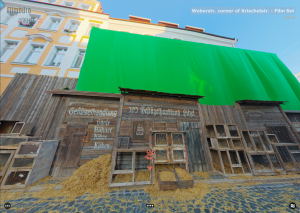 Requirements and Sound
All shown panoramas are optimized for viewing on desktop and handheld devices. To activate the panorama, please press the large play button. Each panorama has its very own sound experience. From stereo to three-dimensional. The best way to enjoy this is by wearing headphones and fullscreen mode. To enable the audio, please click the audio button on the control bar. At the bottom center of each panorama.
On handheld devices you can view the panoramas using the gyroscope function, if your browser is up to date. Safari, Chrome, and Firefox supports this rotating "spin" option and display the icon at the top center.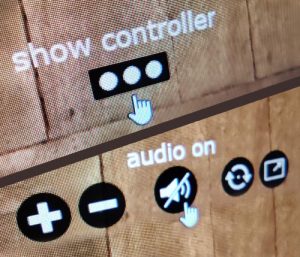 Upper Lusatian Library Of Science – example of Filmbüro Görlitz Panotour
with an animated book – original sounds – impressions of adjoining rooms
Munot – Schaffhausen / Switzerland
Phaeno – scientific museum / Germany
Luther Kirche – Cologne / Germany
Nuraghe – ancient monument – Sardinia
Automotive Clay Studio – Germany
IBL – render visualization / HDRI – exposure range example
with a short video about good presets for Image Based lighting
Guitar Workshop Peter Wahl – Germany
Car Workshop Bezner – Germany